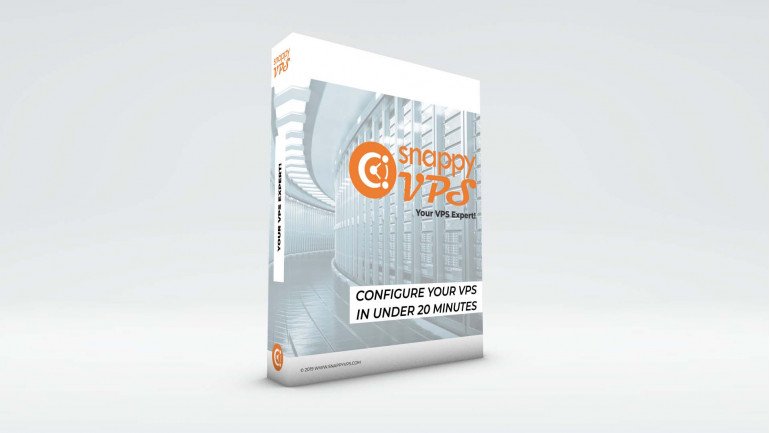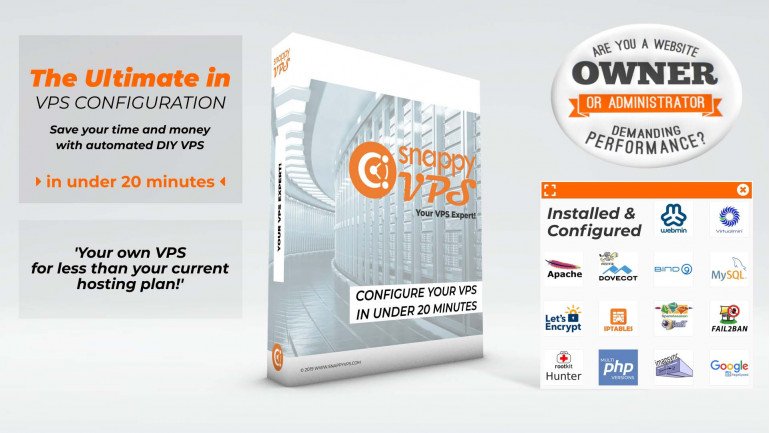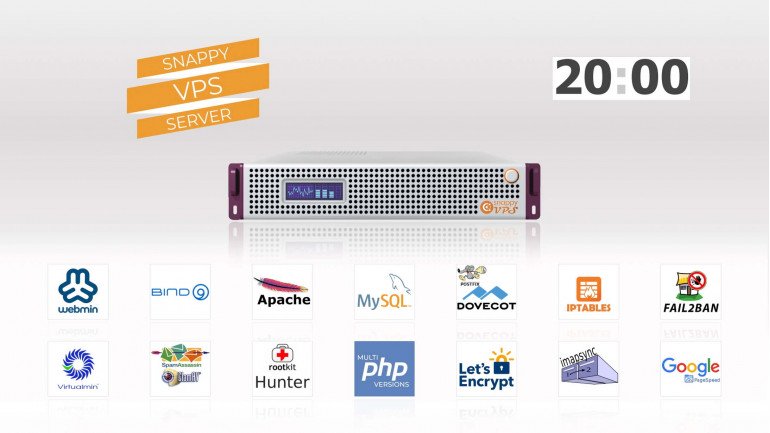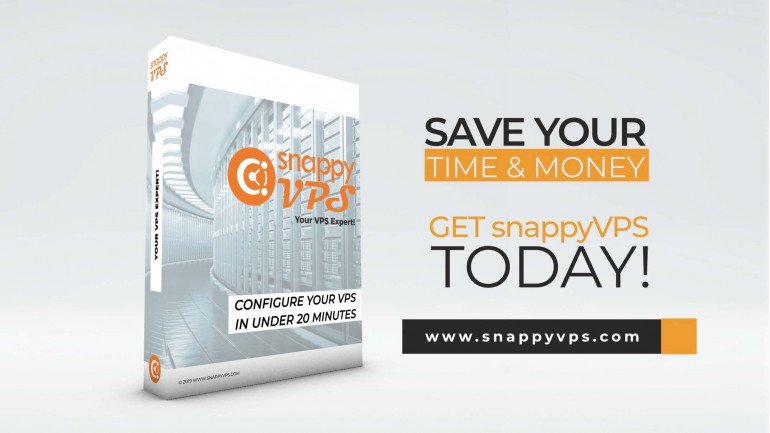 New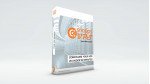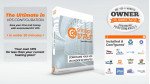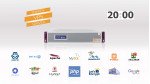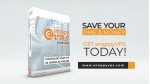 Turbo boost your website with Snappy VPS. Just upload snappy VPS to your blank VPS server and install it.
Within 20 minutes you will have a fully featured, and secure VPS with everything you need ready and most importantly, fully configured to perfection!
Snappy VPS is a UNIX installation framework that helps make initial VPS setup and configuration a breeze. All the best techniques, tools and practices, regarding Security, Speed, Management and Functionality, have been collected and packaged into one application!
Snappy VPS installs and configures each application, so you don't have to. It can also help you to migrate your existing websites and mailboxes!
The ultimate goal of snappy VPS is to install a suite of applications and configure them in playbook format, where the same or similar configuration can be rapidly deployed whenever a new VPS might be required. This makes it invaluable for administrators who have to roll out a number of VPSs every day. The snappy VPS default payload has four major priorities. Security, Recovery, Ease of Use and Speed.
Additionally to today's best security practices, like disabling the root account and allowing only SSH private key access, snappy VPS only uses the trusted IPtables firewall complemented with threat/country block-lists and an aggressive fail2ban policy. A robust mechanism of scheduled backups is put into place from the get-go. The proven Webmin/Virtualmin/Usermin control panel is installed to assist with further configuration and administration of the server, making complicated tasks easy. Finally Google Pagespeed is installed and configured for unprecedented web application speed as well as tools such as jpegoptim and opting which further assist CMS speed gains. If the default snappy VPS payload is not your cup of tea, you can modify it - use it on your own terms.
Best thing about snappy VPS – you do not depend on online services to use it!
Best security practices, like disabling the root account.
Allows only SSH & SFTP private key access, disabling FTP.
Only uses IPtables firewall complemented with threat/country block-lists.
Implements an aggressive fail2ban policy.
With a robust mechanism of scheduled backups.
The proven Webmin/Virtualmin/Usermin control panel is used.
Google Pagespeed is configured for unprecedented speeds.
Tools such as jpegoptim and opting further assist speed gains.
BIND, MySQL, Apache, Dovecot.
Multiple PHP versions supported.
Unattended updates.
File, database & email migration tools.
All configured to optimum settings!
VPS is the ultimate speed solution.
Everybody knows that if you are after speed and performance, a VPS is the way to go. The good news is that renting a blank VPS today is very cheap. No excuses there.
No experts required.
So you got that blank VPS. Now you have to set it up. Just upload snappy VPS and install it. No experts required; period.
20 minutes.
That's all it takes for you to be up and running. You get a fully secure and configured VPS for less than the cost of your current hosting plan! Amazing.
Just add your content!
All that you need to do now is upload or migrate your content to your brand new VPS and you are good to go. Watch your speed explode to new heights!
Additional videos
Check out more informational videos below.
Authorized Sources
Acquiring snappy VPS from unauthorized sources will put your VPS in danger. Malicious hackers can easily embed extraneous code into the numerous files which will ultimately get installed on your server putting your private data and your customers at risk. Once hackers get control of your server, they may easily acquire further information to allow them to access other computers under your control and even your home computer.
Please obtain your copy of snappy VPS from authorized sources like those specified on snappyvps.com.
Special Requirements
You should acquire your blank VPS from DigitalOcean, since snappy VPS has not been tested on other platforms. This link will take you to their website where you can open an account in no time at all. DigitalOcean accepts both paypal and credit card payments.
Ready; Set; Go!
Automated Installation
Up and Running in 20 minutes:
1. Droplet Creation
Download snappy VPS.
Open initial_server_setup.sh and set your preferences.
When creating your new droplet:

copy/paste file contents in 'User data' field.
create SSH key in 'Authentication' section.
choose a name for your VPS.
create your droplet.
For more information check out the snappy VPS user guide and the videos on installation and migration.
2. snappy VPS Installation
SSH into your VPS.
Choose new password for administrator.
Start the snappy VPS installation.
Go for coffee. Installation is unattended.
After 20 minutes the server will auto-reboot.
For more information check out the snappy VPS user guide and the videos on installation and migration.
3. Post-Installation
A handful of tasks must be executed manually after installation. snappy VPS will make your life easier by providing you with some tools for automated migration, batch virtual server creation and automated backups.
Redirect your domains to your new VPS.
Create a Virtual Server for each domain, create your email accounts and restore your files and databases.
Migration - alternatively you can migrate files, databases and emails with snappy VPS.
Finally request free SSL certificates for all your domains.
Run your first backup.
For more information check out the snappy VPS user guide and the videos on installation and migration.
Need help installing?
Let's not forget
The Essentials
User Guide
Full instructions are included with every product, which consist of installation and usage guidelines and other relevant information.
Lifetime Updates
With free updates for the lifetime of the product you need not worry about software maintenance. We got you covered!
Premium Support
All customers get access to world-class support via our online ticketing system for amazing after-sales service.
Contact Us
Still Can't Decide?!
Just in case you still have questions or not sure that what you've chosen is suitable, no worries. Contact us, we are here to help.
snappyVPS
Stock:

In Stock

SKU:

760842248939

UPC:

760842248939

EAN:

0760842248939

MPN:

760842248939
Tags:
snappyVPS
,
enhanced features
,
cartmega
,
snappy vps
,
snappy vps
,
configure vps
,
diy vps
,
my own vps
,
low cost vps
,
pagespeed vps
,
cheap vps
,
fast vps
,
quick vps
,
automated vps
,
digital ocean vps
,
virtualmin vps
,
ubuntu vps
,
linux vps
,
webmin vps
,
unix vps
,
apache vps
,
expert vps
,
cartmega snappy vps
,
SSH
,
SFTP
,
IPtables
,
Firewall
,
fail2ban
,
Webmin
,
Virtualmin
,
Usermin
,
Google Pagespeed
,
jpegoptim
,
opting
,
BIND
,
MySQL
,
Apache
,
Dovecot
,
migration
Affordable Pricing:
We maintain transparency in our pricing and we always remain competitive, so that you can reap the benefits.
Security and Performance:
When developing our software, system security is our top priority, while never compromising on performance.
Ordering from us is 100% safe and secure so you can rest easy. Your personal details are never shared, sold or rented to anyone either.
100% Satisfaction:
We insist that you love everything you buy from us.
If you're unhappy for any reason whatsoever, just let us know and we'll bend over backwards to make things right again.
World-Class Service:
All our products come with amazing service. Our online ticketing system and helpful staff will make sure of it.
Money-Back Guarantee:
You get a full 30 days to get your money back, for all downloadable products. If it simply will not work on your setup and we cannot fix the problem then we'll cheerfully refund you every cent. For everything else, you get a full 14 day no-questions asked, money back guarantee.
Easy Returns:
Returns are easy, simply log into your account and fill in the returns form for fast processing. We'll get you a refund in a snap!