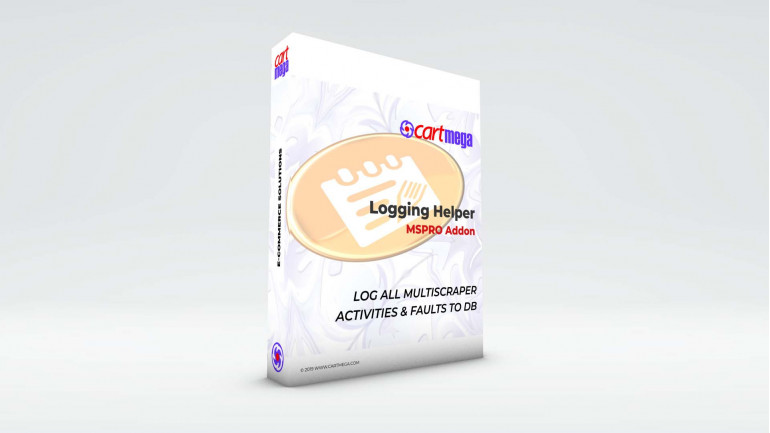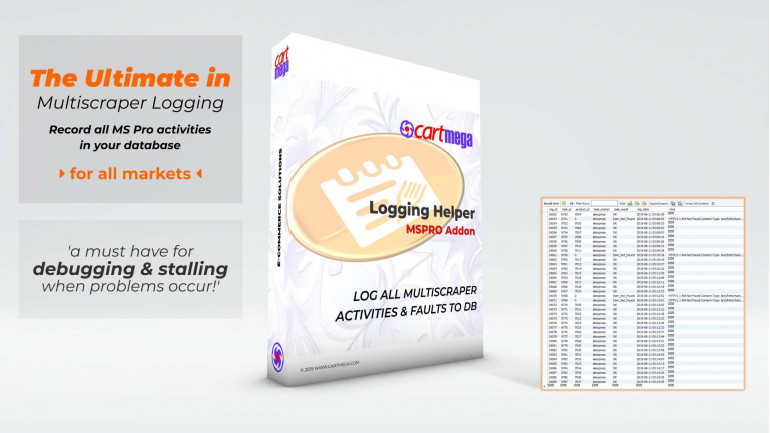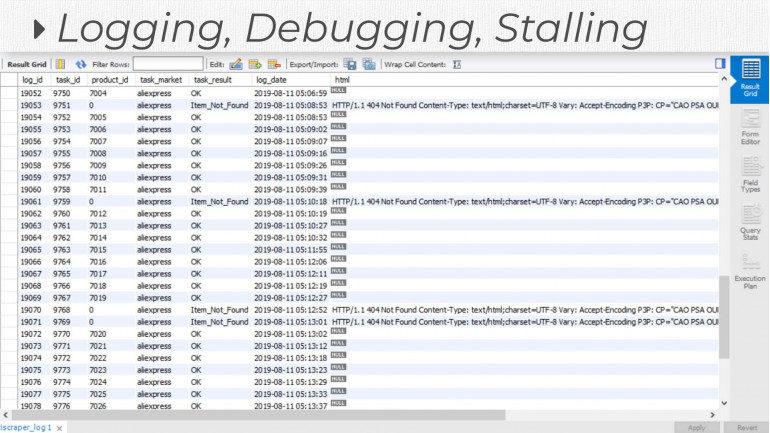 New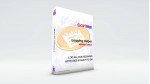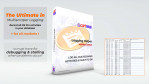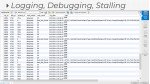 This extension adds functionality to Multiscraper Pro that allows it to log its operations while scraping from markets. This is useful in providing general information on what Multiscraper Pro is up to at any given time and for debugging.
The data is exclusively logged in the 'multiscraper_log' table in the database and includes such information as the currently processed task and product id, the task market name, and log datetime.
As far as markets go, this extension is compatible and will provide logging functionality for any market you may be using.
Further functionality (advanced-faults) is provided for aliexpress as follows:
The extension can identify various fetching problems such as May_Be_Obsolete, Zero_Length, Item_Not_Found, Anti_Spider, Enter_Captcha, and other ABNORMAL results.
Depending on your aliexpress settings, Multiscraper can be forced into a stall condition so that no more tasks are executed until the problem is resolved. To aid debugging, the result of HTML scraping is recorded as well as the complete HTML code whenever one of the above problems is identified.
Some additional checks are put into place to avoid marking products as obsolete by market errors. Products which are reported as not found by the market are not immediately disabled or deleted from our tasks. Instead they are allowed to be rechecked a couple of times depending on our settings before they are removed. For this reason, the market health is also checked so as to avoid removing perfectly fine products which are mistakenly reported as not found by the market.
All settings are optimized out of the box and the extension should work straight away for any market. Just bear in mind that advanced-faults functionality is only provided for aliexpress.
Database logging of MsPro activity.
Advanced-faults functionality for aliexpress.
Works with any market.
Choose your method:
Easy Installation
WARNING
BACKUP YOUR MSPRO INSTALLATION BEFORE MAKING ANY CHANGES.
Installing this software will overwrite two files in your MSPRO directory:

application\controllers\opencart\process.php.
application\models\tasks.php
If you have made changes to these files, you will need to back them up before this installation.
Installation
Download our extension.
Extract the contents of the zip file.
Paste the included application folder over the application folder in your MSPRO installation.
NOTE: IF YOU EVER UPGRADE MSPRO, REMEMBER TO REPEAT THIS INSTALLATION PROCEDURE OR THIS EXTENSION WILL CEASE TO FUNCTION.
Customization
No customizable options available.
Need help installing?
Let's not forget
The Essentials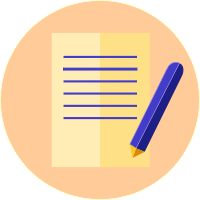 User Guide
Full instructions are included with every product, which consist of installation and usage guidelines and other relevant information.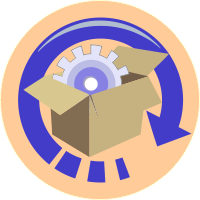 Lifetime Updates
With free updates for the lifetime of the product you need not worry about software maintenance. We got you covered!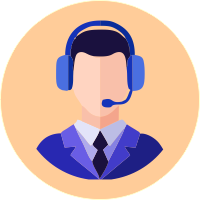 Premium Support
All customers get access to world-class support via our online ticketing system for amazing after-sales service.
Contact Us
Still Can't Decide?!
Just in case you still have questions or not sure that what you've chosen is suitable, no worries. Contact us, we are here to help.
Logging Extension for MultiScraper Pro
Stock:

In Stock

SKU:

760842248748

UPC:

760842248748

EAN:

0760842248748

MPN:

760842248748
Specifications
Brand
Cartmega
✓
Software Type
Multiscraper Pro Addon
✓
Multiscraper
Compatibility
All platforms
Markets
All markets
Software
Modification
File Replacement
Service
Premium Support
✓
Lifetime updates
✓
Includes
User guide
✓
Affordable Pricing:
We maintain transparency in our pricing and we always remain competitive, so that you can reap the benefits.
Security and Performance:
When developing our software, system security is our top priority, while never compromising on performance.
Ordering from us is 100% safe and secure so you can rest easy. Your personal details are never shared, sold or rented to anyone either.
100% Satisfaction:
We insist that you love everything you buy from us.
If you're unhappy for any reason whatsoever, just let us know and we'll bend over backwards to make things right again.
World-Class Service:
All our products come with amazing service. Our online ticketing system and helpful staff will make sure of it.
Money-Back Guarantee:
You get a full 30 days to get your money back, for all downloadable products. If it simply will not work on your setup and we cannot fix the problem then we'll cheerfully refund you every cent. For everything else, you get a full 14 day no-questions asked, money back guarantee.
Easy Returns:
Returns are easy, simply log into your account and fill in the returns form for fast processing. We'll get you a refund in a snap!