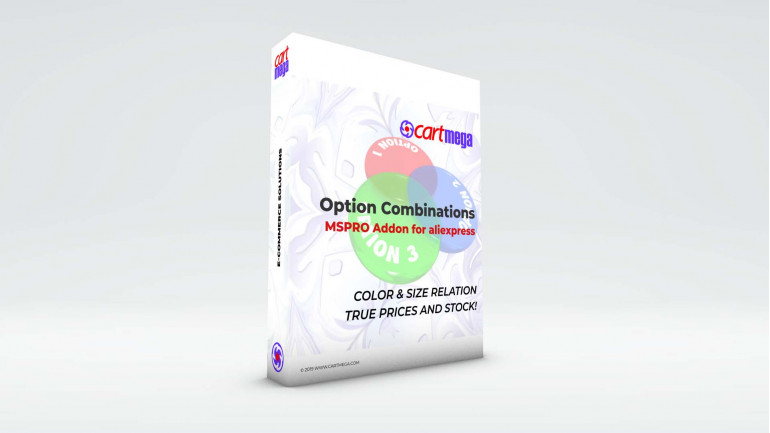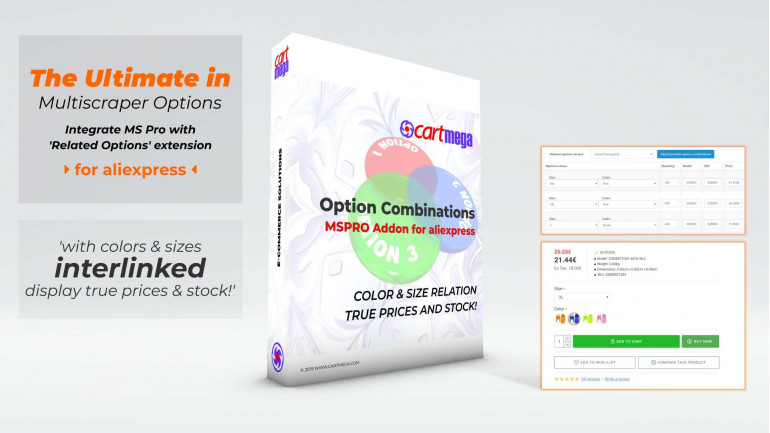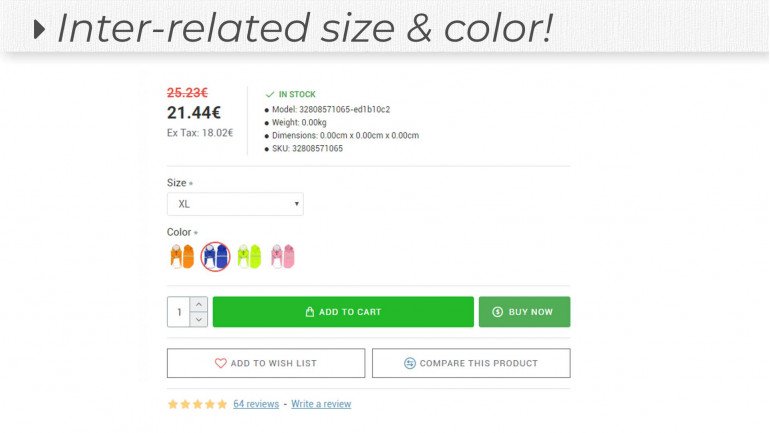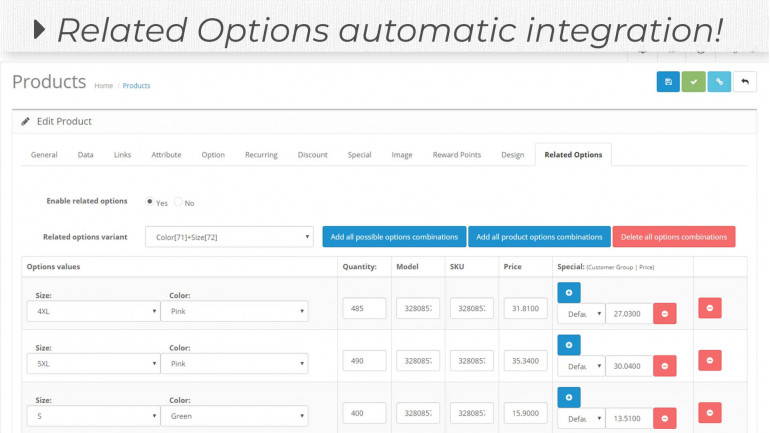 New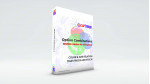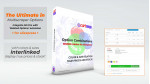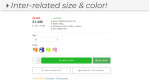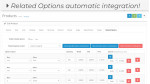 This extension adds functionality to Multiscraper Pro that allows it to integrate with option-combination extensions for your shopping cart. This is essential for accurate displaying of prices and stock because most markets function in such manner; all their products have inter-related colors and sizes and each color/size combination for a particular product is linked to different stock amounts and prices. By default Multiscraper Pro lacks such functionality, but not any more.
The extension currently supports Opencart's Related Options Pro extension from LiveOpencart to handle option combinations from within Opencart. Various other extensions exist for Opencart but were found lacking; Related Options Pro is the best candidate for such handling and is recommended. You should have Related Options Pro installed before attempting to use this extension.
As far as markets go, this extension currently supports aliexpress but can be extended to support other markets also.
There is not much in the way of customizing the extension, so it should work straight away, inserting the right data in the right tables for Related Options Pro to work.
Fetch product options in combination with price and stock.
Seamless integration with Multiscraper Pro.
Fully compatible with Related Options Pro extension by LiveOpencart.
Opencart theme agnostic.
Can be extended with modules to support other markets.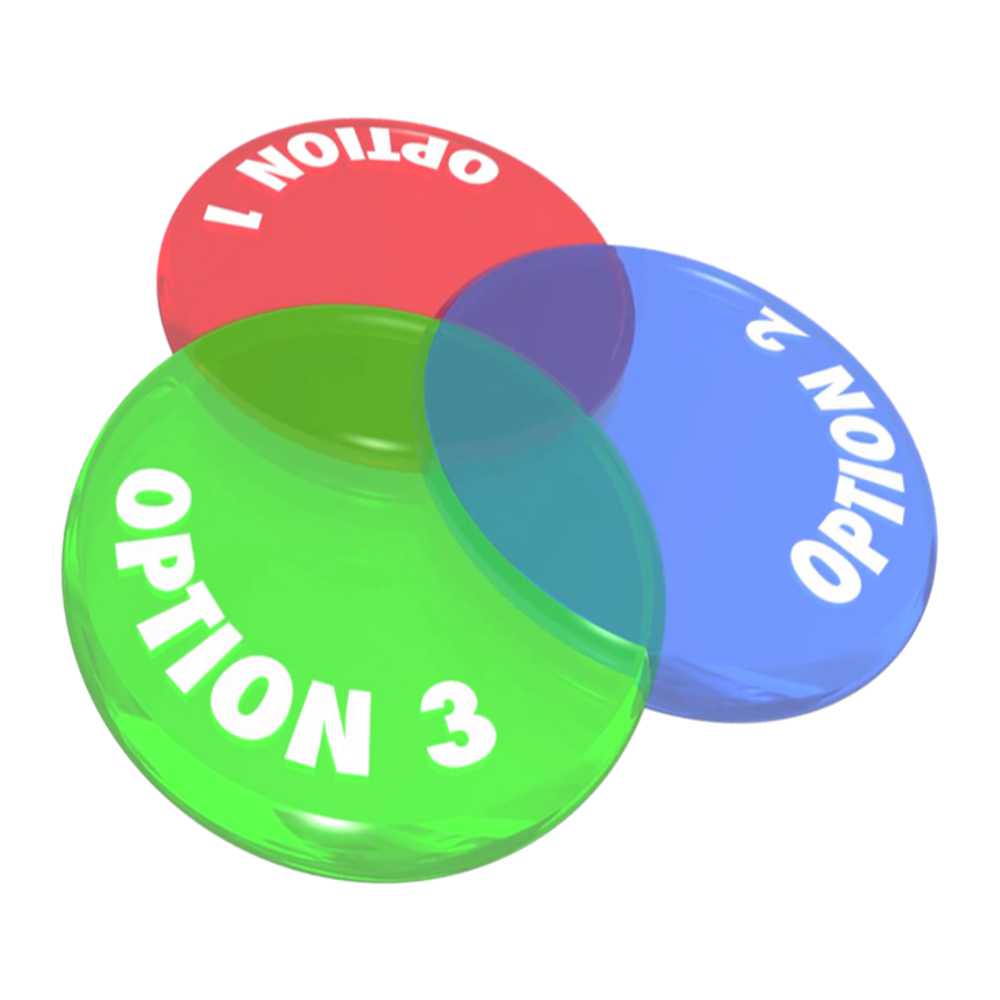 Option Combinations.
One of the greatest shortcomings of Multiscraper Pro is its lack for accurate representation of prices and stock for any product you download. All products are given a default stock quantity and a price is chosen from a number of prices available for the multitude of product combinations available. Not anymore! Retrieve accurate stock quantities and display accurate prices to your customers, for every option-combination of each product.
Choose your method:
Easy Installation
WARNING
BACKUP YOUR MSPRO INSTALLATION BEFORE MAKING ANY CHANGES.
Installing this software will overwrite a single file in your MSPRO directory: multiscraper\application\controllers\opencart\process.php.
If you have made changes to this file, you will need to back it up before this installation.
Installation
Download our extension.
Extract the contents of the zip file.
Paste the included application folder over the application folder in your MSPRO installation.
NOTE: IF YOU EVER UPGRADE MSPRO, REMEMBER TO REPEAT THIS INSTALLATION PROCEDURE OR THIS EXTENSION WILL CEASE TO FUNCTION.
Customization
No customizable options available.
Need help installing?
Let's not forget
The Essentials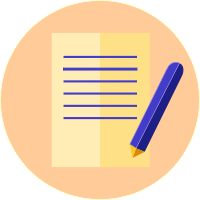 User Guide
Full instructions are included with every product, which consist of installation and usage guidelines and other relevant information.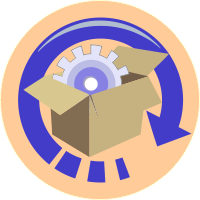 Lifetime Updates
With free updates for the lifetime of the product you need not worry about software maintenance. We got you covered!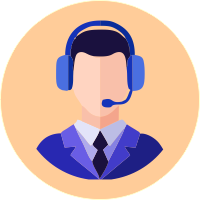 Premium Support
All customers get access to world-class support via our online ticketing system for amazing after-sales service.
Contact Us
Still Can't Decide?!
Just in case you still have questions or not sure that what you've chosen is suitable, no worries. Contact us, we are here to help.
Option Combinations Extension for MultiScraper Pro
Stock:

In Stock

SKU:

760842248816

UPC:

760842248816

EAN:

0760842248816

MPN:

760842248816
Specifications
Brand
Cartmega
✓
Software Type
Multiscraper Pro Addon
✓
OpenCart
Compatibility
2.3.0.1 - 2.3.0.2 3.0.0.0 - 3.0.3.2
Multiscraper
Compatibility
Opencart
Markets
Aliexpress
Software
Modification
File Replacement
Requirements
Related Options
Service
Premium Support
✓
Lifetime updates
✓
Includes
User guide
✓
Affordable Pricing:
We maintain transparency in our pricing and we always remain competitive, so that you can reap the benefits.
Security and Performance:
When developing our software, system security is our top priority, while never compromising on performance.
Ordering from us is 100% safe and secure so you can rest easy. Your personal details are never shared, sold or rented to anyone either.
100% Satisfaction:
We insist that you love everything you buy from us.
If you're unhappy for any reason whatsoever, just let us know and we'll bend over backwards to make things right again.
World-Class Service:
All our products come with amazing service. Our online ticketing system and helpful staff will make sure of it.
Money-Back Guarantee:
You get a full 30 days to get your money back, for all downloadable products. If it simply will not work on your setup and we cannot fix the problem then we'll cheerfully refund you every cent. For everything else, you get a full 14 day no-questions asked, money back guarantee.
Easy Returns:
Returns are easy, simply log into your account and fill in the returns form for fast processing. We'll get you a refund in a snap!